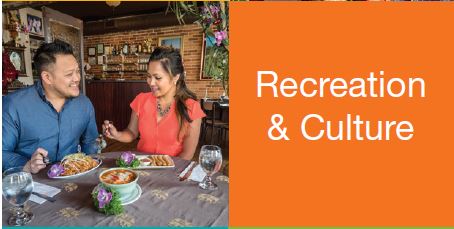 Vernon is a very active community, with something for everyone. When it comes to sports, we do it all from golf, to mountain biking, skiing (downhill, cross country and water), hockey, soccer (indoor and outdoor), baseball, ice skating, curling, tennis, basketball, volleyball and of course the ever popular pickleball to name a few.
An indoor swimming pool at the Vernon Recreation Centre offers lessons and drop-in swimming.  The area is also home to a newly constructed Greater Vernon Athletics Park, a track and field facility with natural and artificial turf and spectator seating for events including football and soccer.  
Vernon is surrounded by three lakes and with an abundance of fishing lakes, golf courses, trails, and ski terrain, Vernon is an ideal year-round playground. The hot, dry summers attract visitors from all over, and winter brings plenty of snow to Silver Star Mountain and Sovereign Lake Nordic Centre for a variety of winter activities. 
The Vernon area is home to a thriving arts scene with an impressive selection of cultural activities for all ages and interests. The city of Vernon offers many cultural and educational facilities, organizations, and activities, such as the Vernon Public Art Gallery, the Greater Vernon Museum & Archive,  the Okanagan Science Centre, the Vernon Library, O'Keefe Ranch,  live theatre and music venues, dance studios, reading clubs, summer music festivals, the Vernon Winter Carnival, and more.