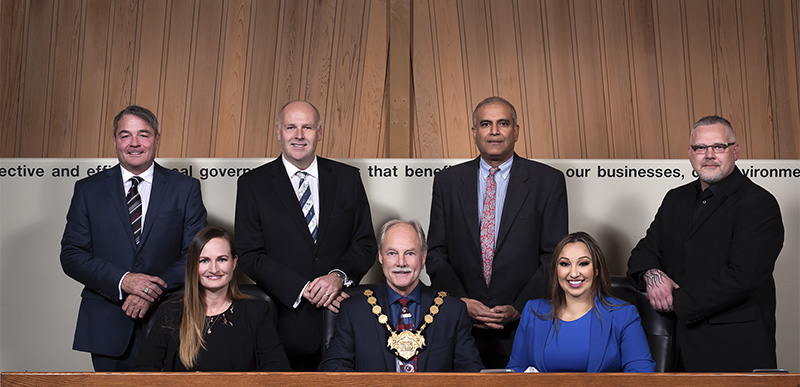 Regular Council meetings are open to the public and are generally held on the second and fourth Monday of the month at 1:30 pm - please check the Council Calendar below.  If you cannot attend in person, Council meetings are recorded and are published along with the agenda and minutes.
Council Meeting Calendars
Appearing before Council
If City Staff are unable to address your situation or concerns, you can ask to speak to (appear before) Council. To appear you must be scheduled as a formal delegation, which can be requested through the Delegation Request Form.
Once you've provided the form, plus any background information you think necessary, you will receive written confirmation of your delegation (appearance) and may be contacted by the Deputy Corporate Officer.
The agenda for Council meetings is set on the Wednesday prior to the meeting and you may be rescheduled depending on volume for that meeting. Once you've appeared before Council, your presentation will be brought forward at the next Council meeting for consideration.
Your presentation to Council must be:
Five minutes or less, followed by questions or comments from Council Members
Any written information for the agenda or your PowerPoint presentation must be received by the Monday before the Council meeting
Formalities During Council Meetings
Comments at Council meetings should be directed to the Mayor or member of Council presiding at the meeting
Introduce yourself - please clearly state your name and address before making your comments
Be sure to speak into the microphone so your input can be clearly heard. Note that Council meetings are also recorded and filmed for local cable television
The Mayor may be referred to as "Your Worship", other Council members as "Councillor"
Presentations are limited to 5 minutes
Be aware that comments on some issues may be restricted by legal requirements or policy