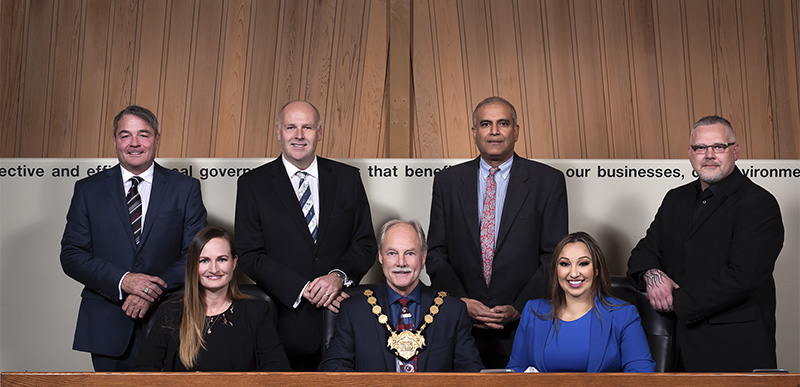 Regular Council meetings are generally held on the second and fourth Monday of the month at 1:30 pm - please check the Council Calendar below. 
Members of the public are welcome to attend and watch Council meeting proceedings in Council Chambers at City Hall (3400 - 30th Street). For those who are unable to attend in-person, the meetings may be viewed online, as they are video recorded and published along with the agenda and minutes.
The City of Vernon continues to closely monitor the COVID-19 situation locally and in BC. Anyone who attends a Council meeting must follow the Orders of the Provincial Health Officer for Gathering and Events.
Council Meeting Calendars