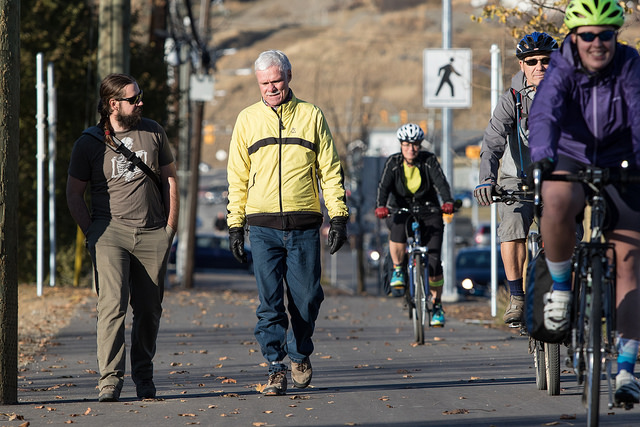 Walking is a safe, pleasant way to get around Vernon. The city offers an extensive sidewalk and pathway network that is growing every year. Vernon residents consistently express their desire to have a more walkable city. By focusing on creating places that are safe and pleasant to walk in, we can realize the vision the community has for the city.
A walkable city provides many benefits to its residents:
Lower greenhouse gas emissions
Greater mobility for seniors and youth
Higher levels of fitness, and lower stress
Safer streets
Fewer cars on the road
Vernon Community Walking Map
Walking is one of life's simple pleasures, and it's good for you too. Small everyday trips to the grocery store, to work, to school, or to a restaurant add up to a healthier and happier lifestyle. This map is made up of routes recommended by Vernon residents as their favourite places to walk. Take a look, and you may just discover something new in your neighbourhood. 

Click image to download the full the map