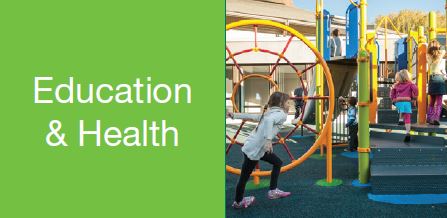 When moving to any new community, some of the top considerations are schools, child care and health care.  Vernon has an abundance of quality options for all families.
Education
The education system includes pre-school through to post-secondary. School District 22 offers a variety of programs including Montessori, french immersion, Aboriginal education, forestry, career and apprenticeship programs, and students without borders, RCMP and snowsports academies.  Click here for an interactive map of the schools.
To register your child for elementary or secondary school. You may need to provide proof of address, birth certificate, and immigration papers if transferring from another country.  If you want your child to attend a private or independent school, ask where to register them. 
Okanagan College offers a selection of programs and services at its Vernon Campus. The programs include university transfer, career and technical programs, academic upgrading, trades training, and non-credit community education programs.  
The University of British Columbia – Okanagan (UBC-O) is located a short 30 minutes to the south in nearby Kelowna. The campus, which opened in 2005, now has over 8,700 students with approximately 15% being international. UBC-O offers a variety of post secondary educational opportunities including more than 50 bachelor programs from Medicine (MD) to Engineering (BASc) to Fine Arts (BFA).
For young children, there are many child care options and supports for families and children with special needs.