UPDATE: The water main break at Weeks Road and Longacre Drive has been repaired and water service has been restored to area properties. The City appreciates everyone's patience while repairs were being made.
___________________________________________________________________________________
The City would like to advise the public that crews are responding to a water main break at Weeks Road and Longacre Drive.
Water service has been interrupted for approximately 50 properties in the area. Repairs are anticipated to take between three to four hours to complete.
For the safety of workers on site and public, it is recommended that pedestrians and motorists avoid the area. However, if you do need to travel near the area, please slow down, follow all traffic control measures and watch for construction crews and equipment.
The City apologizes for any inconvenience this may cause and appreciates the public's patience as repairs are made to the site.
A map of the affected properties (highlighted in yellow) is available below.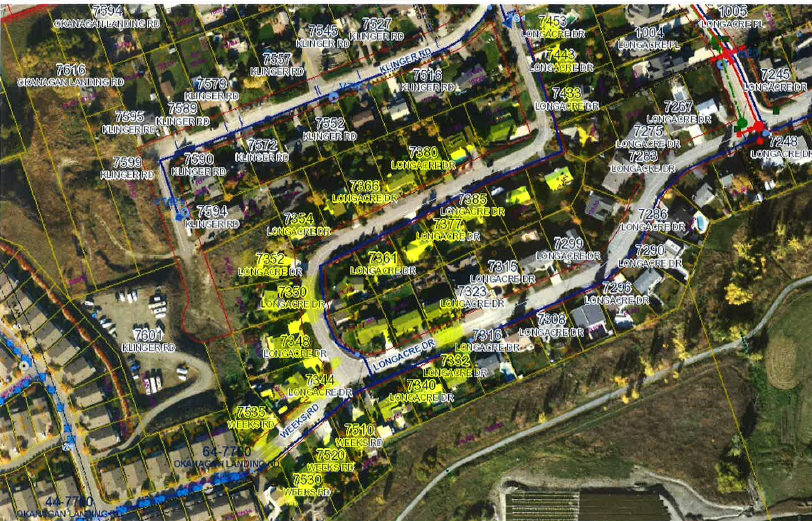 -30-