Vernon firefighters prevented a dumpster fire from igniting a nearby building Saturday evening (September 9).
At approximately 6:15 p.m., Vernon Fire Rescue was dispatched to a report of a fire beside a building in the 2200-block of 40th Street, with reports of 15ft flames and dark black smoke coming from the site. Upon arrival, firefighters confirmed two dumpsters were fully involved and the fire was starting to extend to a nearby building.
"The building has commercial units on the bottom floor and residential units on the top," said Fire Chief David Lind. "Thanks to the good work of the crew, the fire was brought under control quickly and was fully extinguished with minimal damage to the building. A quick and effective response from the first in engine company makes all the difference for this type of incident."
No residents have been displaced due to the incident and no injuries have been reported.
Vernon North Okanagan RCMP also attended the scene. The cause of fire is unknown at this time.
Image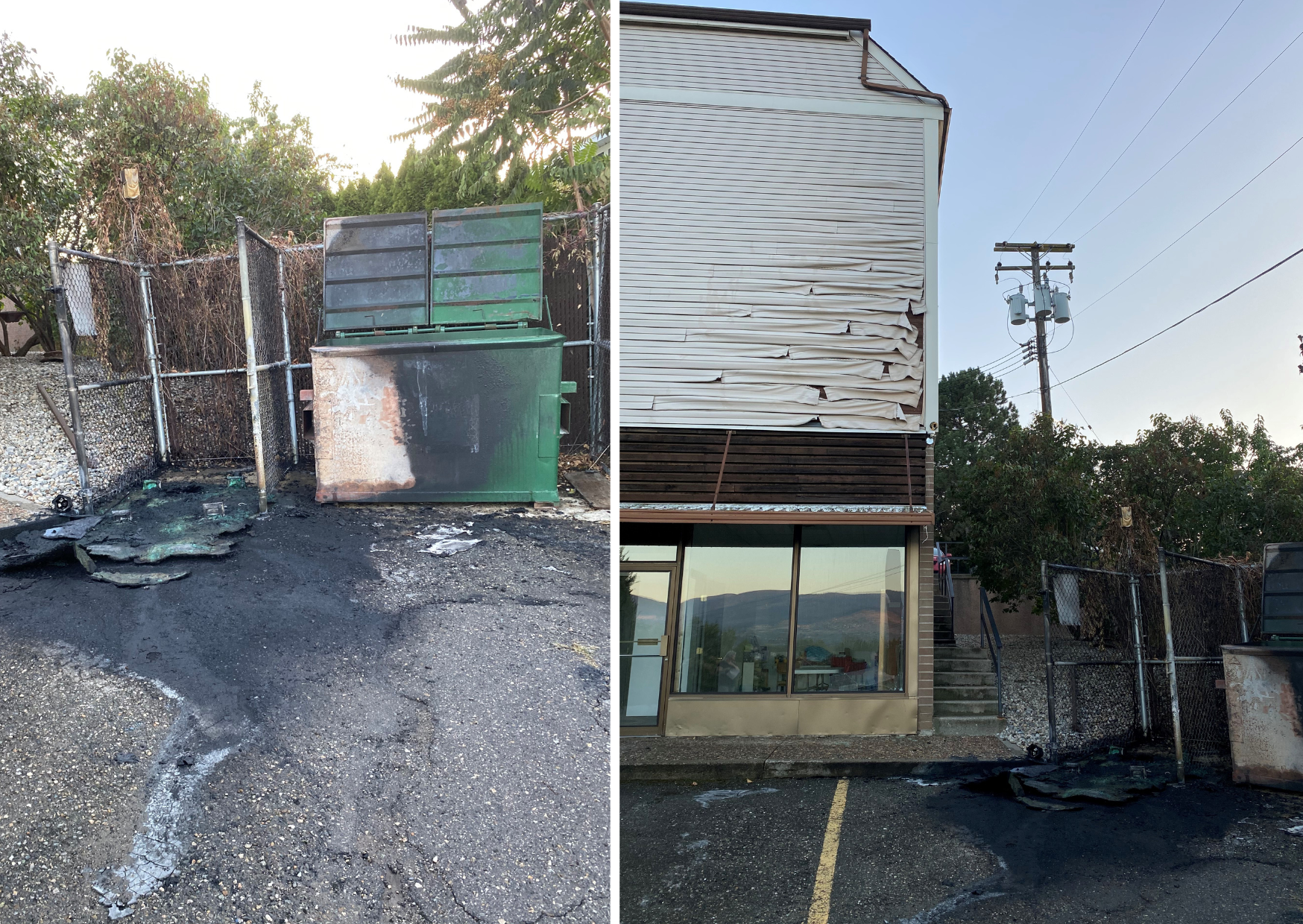 -30-