UPDATE as of 3:00 p.m.
BC Hydro crews have arrived on scene to help remove a fallen tree and restore power to residences along Eastside Road.
The tree and power lines fell across a portion of Eastside Road early this morning, due to a major windstorm that led to power outages and downed trees across much of the Okanagan Valley.
Eastside Road, just south of Russell Road, is expected to be reopened to traffic by 5:00 p.m today (January 13). Russell Road is now accessible to traffic.
The timeline for power to be restored to the area is currently unknown. For updates on power outages and repairs, please visit the BC Hydro website here.
_________________________________________________________________________________________
A tree and power lines have fallen across Eastside Road near the turn off to Russell Road, causing a temporary closure of both roads.
Vernon Fire Rescue Services and City of Vernon Public Works crews are on scene. The tree is being removed and road closure signs will soon be in place.
The roads will remain closed for the safety of the public and emergency responders while the power lines are repaired and the area is cleared.
No injuries have been reported at this time. More information will be provided as it becomes available.
If residents are experiencing a power outage, Get Prepared BC offers tips here about how to respond during and after an outage at your home.
A map of the road closure site is available below.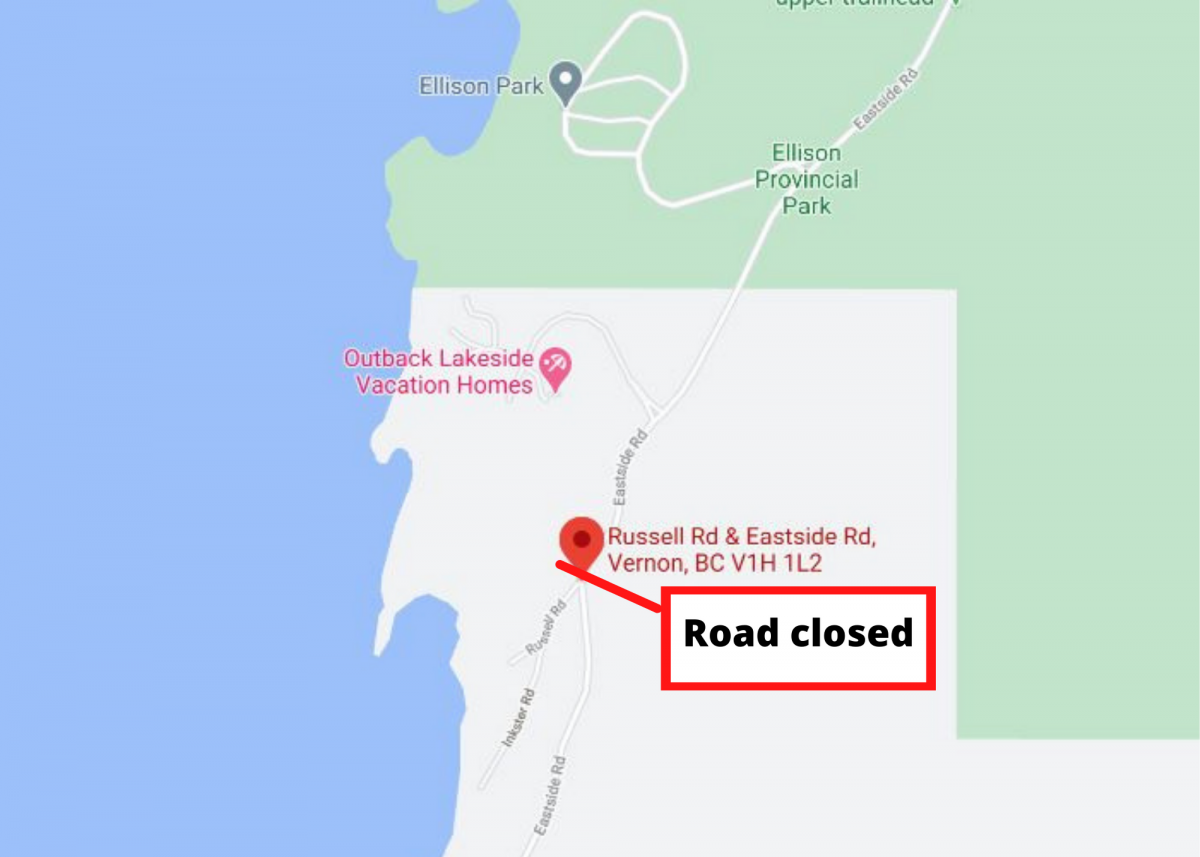 -30-